To further promote wellness and vitality, we provide other health enhancement services such as:
Individualized programs are designed to address your specific needs.
---
NEURO EMOTIONAL TECHNIQUE (NET)
Neuro Emotional Technique (NET) is a technique used to neutralize unresolved physical and/or behavioral patterns that have become "locked" in your body due to emotional stress. NET seeks to neutralize neurological imbalances using physical correction, with the intent of removing the emotional blocks to the body's natural healing process.
---
SPINAL PELVIC STABILIZER ORTHOTICS
Spinal Pelvic Stabilizer Orthotics are scientifically designed for the individual's unique postural problems, provide custom support for the three arches of your feet, and help improve total body wellness. Your chiropractor will select the custom-made orthotics best suited for you based on a variety of factors such as health, age, weight and activity level.
---
FREQUENCY SPECIFIC MICROCURRENT (FSM)
Frequency Specific Microcurrent is a painless, effective and non-invasive therapy for chronic pain syndromes like fibromyalgia and repetitive strain injuries. It is also very effective for acute pain caused by auto accidents, sports injuries, strains/sprains and falls. Additionally, it has been used for acute disc syndromes, post-herpetic neuralgia and improved healing time for fractures. This therapy effectively brings about biochemical changes in the individual cells which promotes faster healing and improved function.
---
Q-LINK PRODUCTS
Q-Link electromagnetic therapy devices are used when indicated. These devices help to relieve symptoms, ease pain, speed the healing process and counter the effects of environmental stress, such as cell phones, computers and electronic devices.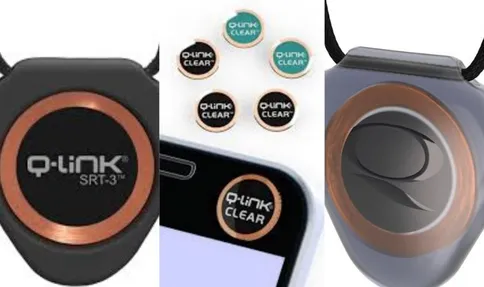 ---
LIFESTYLE COACHING
Our lifestyle coaching assists you in implementing lifestyle changes recommended by the doctor. Coaching may include healthy and balanced eating, detoxification, recommendations for improved digestion, exercise and relaxation techniques. The information we provide assists you in adopting lifestyle changes that will contribute to your optimum health.
---
EXERCISE

Targeted rehabilitative exercises are recommended to strengthen your specific areas of weakness. Additionally, the doctors can assist you in developing an exercise plan that is appropriate for your health and fitness level. This may include aerobic exercise, stretching and muscle toning.
---
NEUROMUSCLULAR RE-EDUCATION
Neuromuscular re-education is a therapeutic type of bodywork that is much deeper and requires client involvement and movement. It can be painful but the results are very dramatic. NMR is used with the therapeutic intent of relieving pain associated with old injuries or specific problem areas of the body.
---
HEALTH ENHANCEMENT WORKSHOPS
Education is the foundation of our practice. As a service to our patients, clients and the community, we conduct Health Enhancement Workshops on topics such as Female Health Concerns, Digestive Disorders, Boosting Your Immune System, Osteoporosis, Stress Management, Blood Sugar Problems, Detoxification and Weight Management to name a few. If you would like one of our doctors to speak for your organization or club, please contact our office.
---