To further promote wellness and vitality, we provide other health enhancement services such as:
Individualized programs are designed to address your specific needs.

---
NEURO EMOTIONAL TECHNIQUE (NET)
Neuro Emotional Technique (NET) is a technique used to neutralize unresolved physical and/or behavioral patterns that have become "locked" in your body due to emotional stress. NET seeks to neutralize neurological imbalances using physical correction, with the intent of removing the emotional blocks to the body's natural healing process.
---
Q-LINK PRODUCTS
Q-Link electromagnetic therapy devices are used when indicated. Thesedevices help to relieve symptoms, ease pain, speed the healing process and counter the effects of environmental stress, such as cell phones, computers and electronic devices.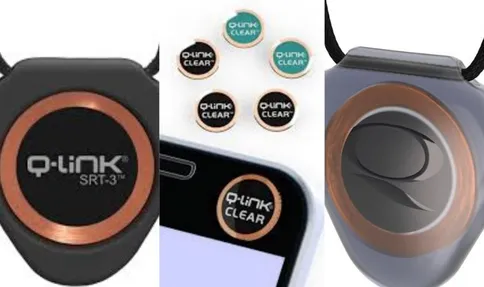 ---
LIFESTYLE COACHING
Our lifestyle coaching assists you in implementing lifestyle changes recommended by the doctor. Coaching may include healthy and balanced eating, detoxification, recommendations for improved digestion, exercise and relaxation techniques. The information we provide assists you in adopting lifestyle changes that will contribute to your optimum health.
---
EXERCISE

Targeted rehabilitative exercises are recommended to strengthen your specific areas of weakness. Additionally, the doctors can assist you in developing an exercise plan that is appropriate for your health and fitness level. This may include aerobic exercise, stretching and muscle toning.
---
NEUROMUSCLULAR RE-EDUCATION
Neuromuscular re-education is a therapeutic type of bodywork that is much deeper and requires client involvement and movement. It can be painful but the results are very dramatic. NMR is used with the therapeutic intent of relieving pain associated with old injuries or specific problem areas of the body.
---